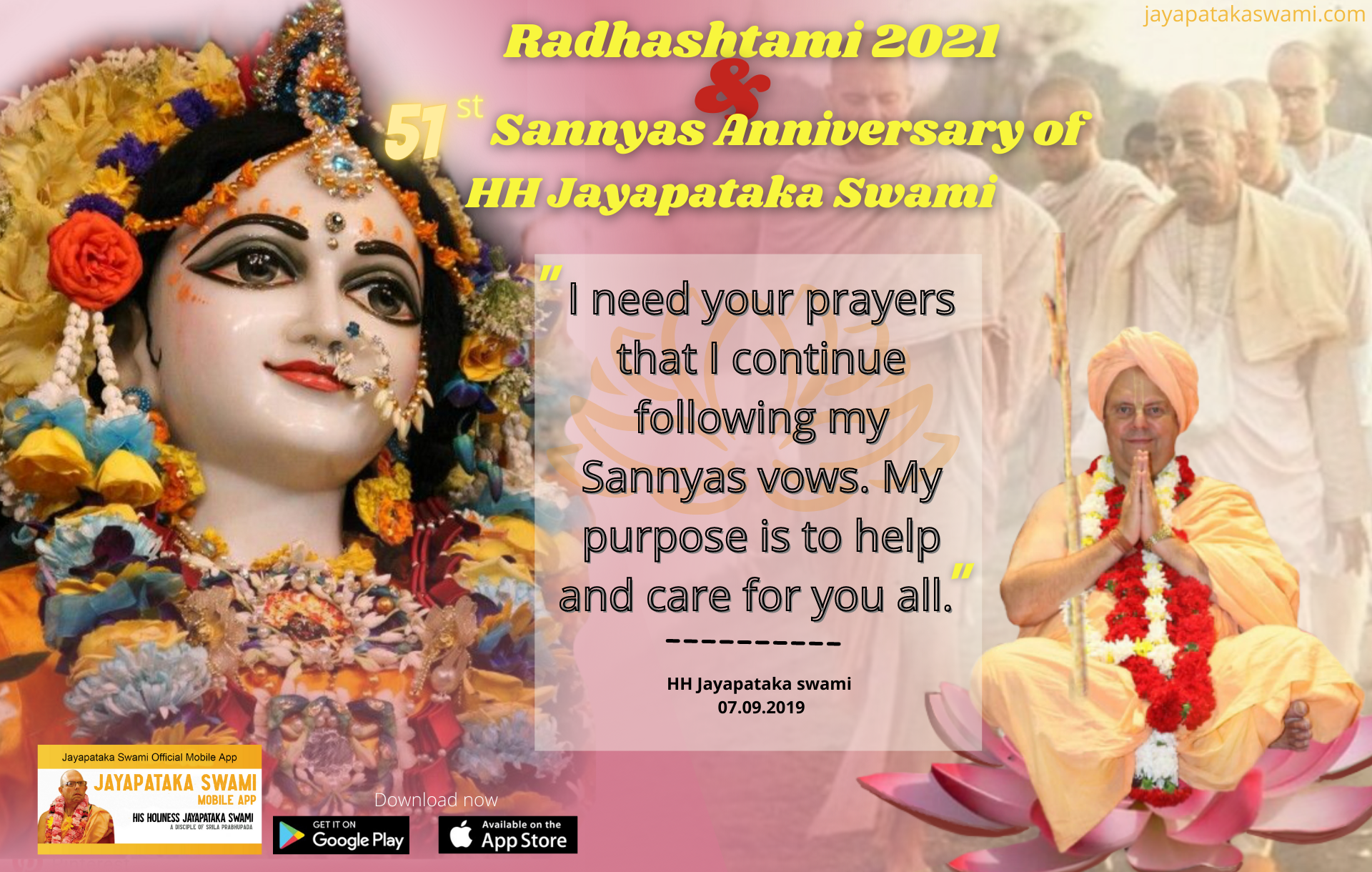 Who is Jayapataka Swami?
American born Gordon John, aka Jayapataka Swami, Founding Chairman of Food For Life, a food relief charity which has fed over 6 billion needy people over 50 years has marked the 50th year anniversary of complete dedication to society at large on Wednesday 26th August 2020.
American boy, born in Wisconsin, Jayapataka Swami speaks 12 languages fluently, including Bengali, Hindi, Spanish and other native Indian dialects.
Guinness Book record holder
Guinness Book of record holder for most travelled man on the planet in his service to humanity. There is hardly a place in the world he has not travelled.
Pioneer of prison reformation meditation programs conducted all over the world.
Millions of followers
Jayapataka Swami has millions of followers around the world, including members of the Royal families of Thailand, Bahrain and Nepal.
In 1978, when floods ravaged West Bengal, Jayapataka Swami risked his life several times, braving flood waters in inadequate boats, to deliver emergency flood relief supplies to villagers stranded on tree-tops and roof-tops. This and countless other selfless services for the masses of India caused tens of thousands of villagers to petition the Central Government to grant Jayapataka Swami Indian citizenship. This was granted by the Indian Government Home Ministry in 1978.
Jayapataka Swami has built a city on the banks of the Ganges with a population of over 10,000 people.
Online yoga and meditation programs
Despite suffering a debilitating stroke in 2009 and a dual liver and kidney transplant in 2018, His Holiness Jayapataka Swami Maharaj is continuing to pioneer online yoga and meditation programs through social media and VR. Despite ongoing health issues, Jayapataka Swami is conducting 6 to 8 online programs a day, reaching audiences all over the world.
A saintly soul, who has fully dedicated himself to the service of humanity.
Founding Director of Temple of Vedic Planetarium Exhibitions
Founding Director of Temple of Vedic Planetarium Exhibitions, working in partnership with Alfred Ford, (Grandson and heir apparent of Henry Ford of Ford Motor Company), building world's first Planetarium presentation of the cosmos.
JPS Care – Launch of Jayapataka Swami Care
on Nityananda Trayodasi 2021

Mayapur
ISKCON Mayapur is the spiritual world headquarters of the International Society for Krishna Consciousness and up to 10,000 pilgrims visit each day. Six guest houses accommodate up to three thousand pilgrims a night. Two large dining halls, more than a thousand guests can receive Krishna prasadam at one time.
To learn about ISKCON Mayapur more, visit the website: http://mayapur.com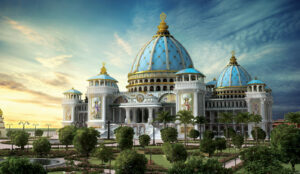 Temple of the Vedic Planetarium
The fulfilment of the desire of visionaries, from Sri Chaitanya Mahaprabhu down to Srila Prabhupada, saints and incarnations, the Temple of the Vedic Planetarium is a unique and ambitious project to make the vast culture and philosophy of the timeless Vedic tradition accessible to everyone.
Visit the website: http://tovp.org for more information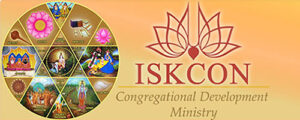 ISKCON Congregation
ISKCON Congregational Ministry offers consultancy, education and networking to assist the ISKCON to develop and expand its communities. This site has books and articles that describe how to build dynamic Krishna Conscious communities.
Visit the website: http://www.iskconcongregation.com for more information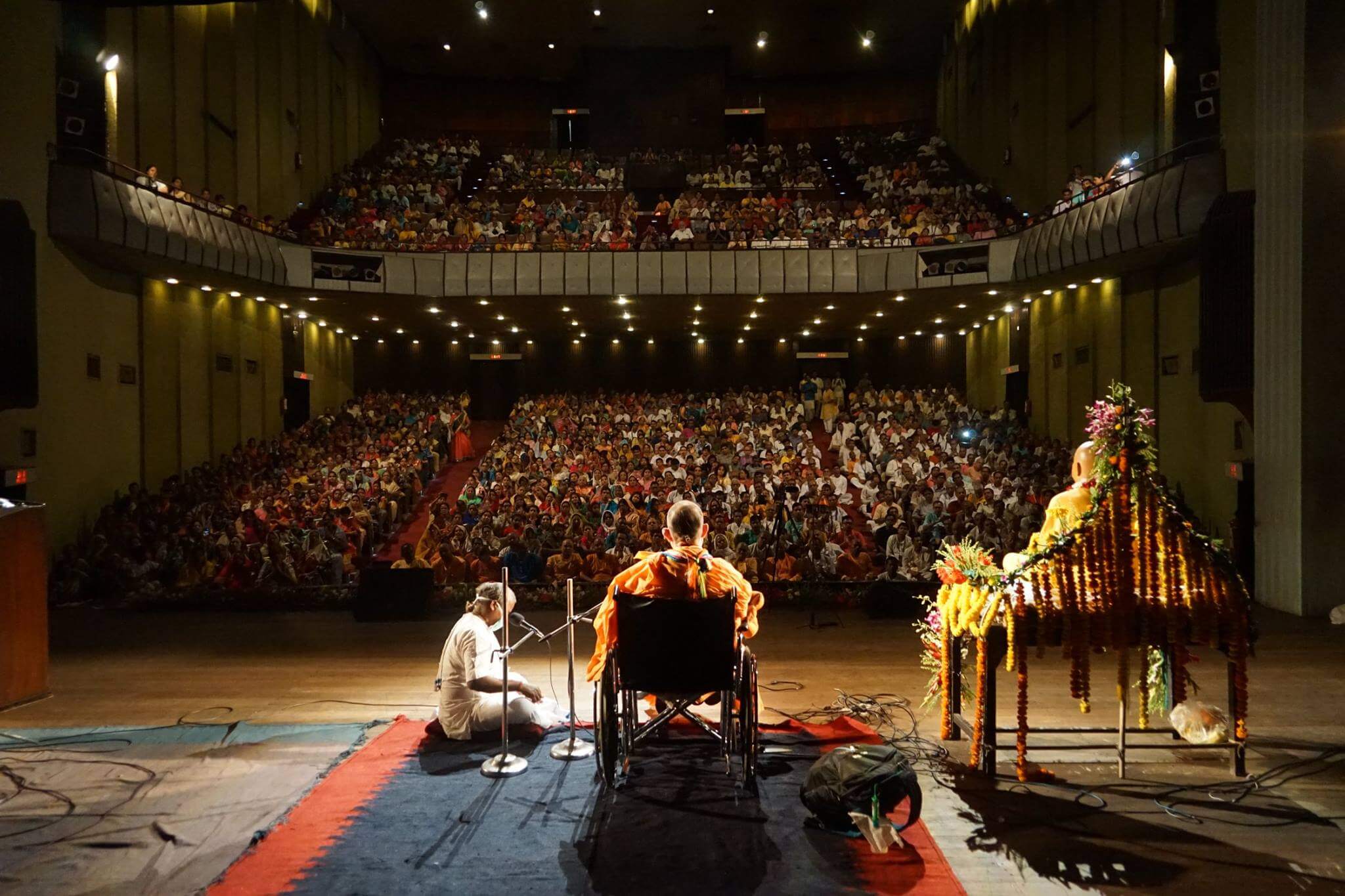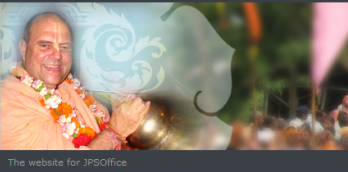 JPS Office
The official website for JPS Office. Here you can download various initiation forms, philosophical test papers, questionnaires and checklists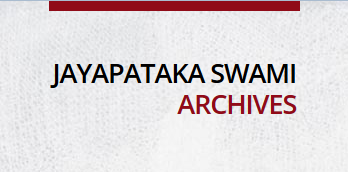 JPS Archives
The Official Database of His Holiness Jayapataka Swami. You will find links to audio recordings of the classes as well as transcriptions.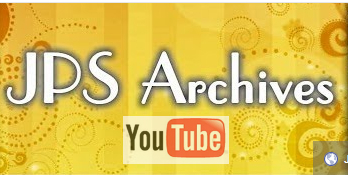 JPS Archives Youtube
The official YouTube channel of JPS Archives. Here you can watch most popular video uploads as well as playlists.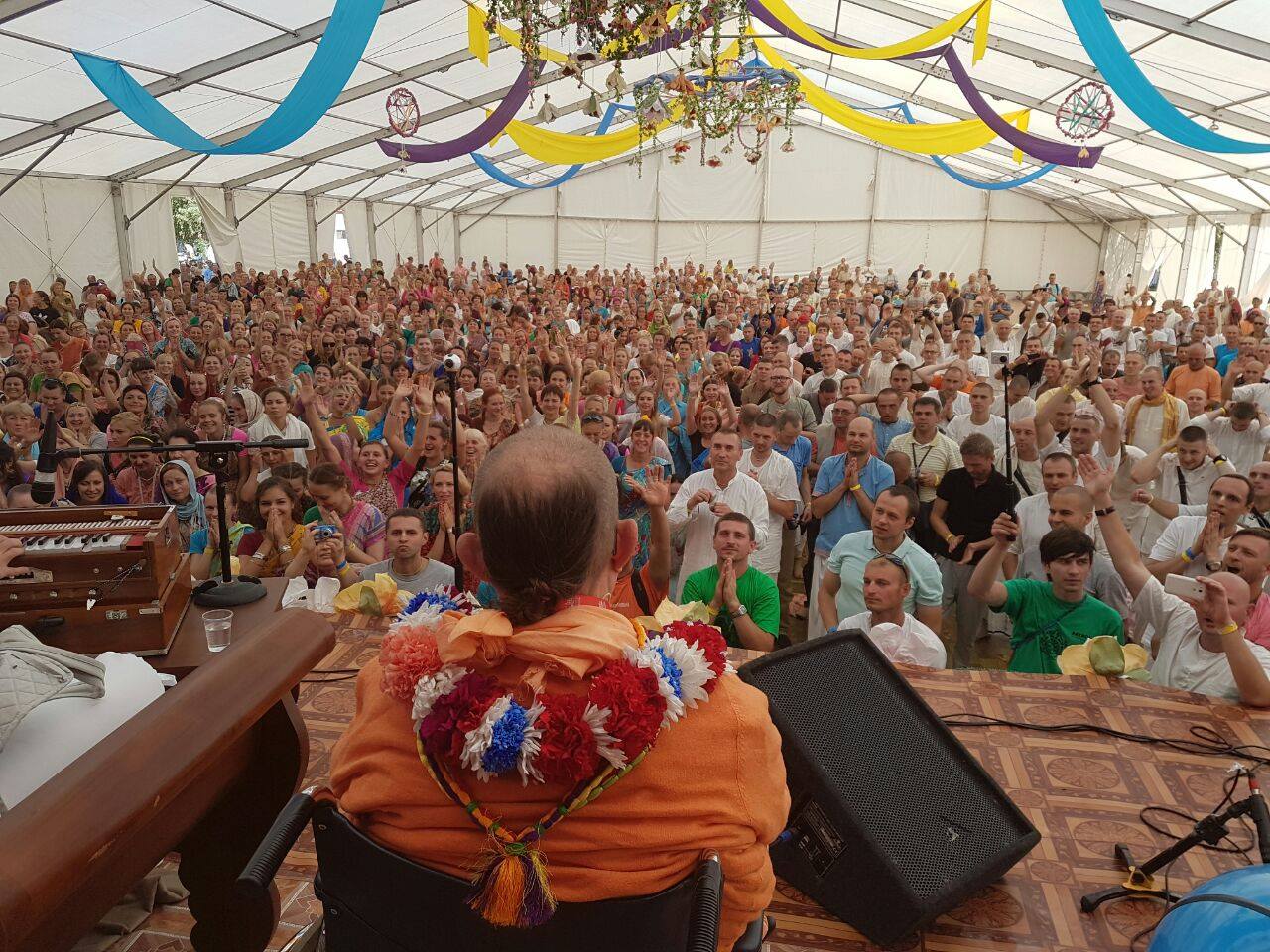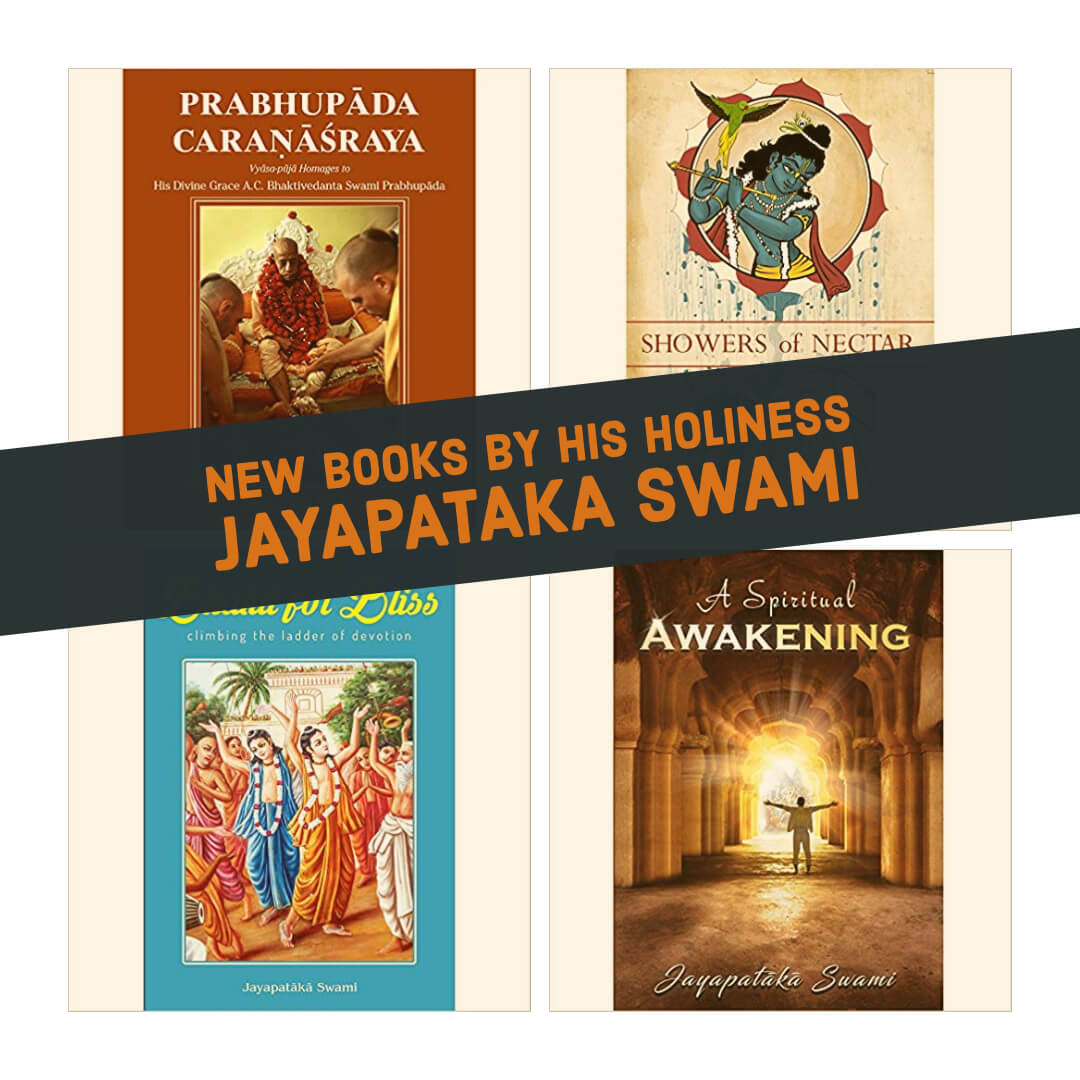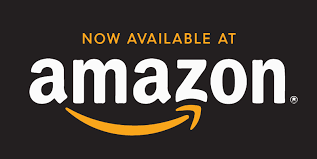 Websites and Social Media Pages of His Holiness Jayapataka Swami
facebook.com/Jayapatakaswami
facebook.com/jayapatakaswamibanglaofficial
facebook.com/JayapatakaswamiTamil
facebook.com/JayapatakaswamiTelugu
facebook.com/JayapatakaswamiKannada
facebook.com/JayapatakaswamiMalayalam
facebook.com/JayapatakaswamiHindi
facebook.com/JayapatakaswamiSpanish
facebook.com/JayapatakaswamiPortugal
soundcloud.com/jayapatakaswami
jayapatakaswamiarchives.net
youtube.com/jayapatakaswamiofficial
instagram.com/Jayapatakaswamionline
instagram.com/JayapatakaswamiTamil
instagram.com/JayapatakaswamiTelugu
instagram.com/JayapatakaswamiKannada
instagram.com/JayapatakaswamiMalayalam
instagram.com/JayapatakaswamiHindi
instagram.com/JayapatakaswamiBangla
instagram.com/JayapatakaswamiEspanol
jayapatakaswamioffice.com
jayapatakaswami.io
jayapatakaswami.help
jayapatakaswami.org
victoryflag.press
jpsvani.com
vyasapuja.com
jpsdisciples.ning.com
spiritualsafari.com
simplymerciful.com
Subscribe to Sri Guru Prasanga
the invaluable monthly magazine that is power-packed with the Vani association of Jayapataka Swami's lotus-mouthed words!