Jayapataka Swami App
All-in-one mobile app that connects you with His Holiness Jayapataka Swami.
It brings to you the latest information, instant updates and helps you to contribute and get involved in various projects. It provides a unique opportunity to receive messages directly from His Holiness Jayapataka Swami.
Download the app and get the latest updates anywhere, anytime!
Get the latest official messages from Jayapataka Swami, read his books and quotes, his activities, biography and teachings.
Zoom Darshan Schedule
Schedule for After Class Zoom Visits
Monday – Kashadesh (CH), Russia (RUS)
Tuesday – South India (SI), Sri Lanka (SL)
Wednesday – India (NI, EI, WI), Nepal
Thursday – Bangladesh (BD)
Friday – Middle East (ME + Country code)
Saturday Morning – Australia, Malaysia, Singapore, Temples
Saturday Night – Latin America (ES), UK, Europe (EU)
Sunday – USA, Canada (CAN), South Africa (SA)
Every day – Blessings for Birthday and Wedding Anniversary etc.
"Books are the basis; Purity is the force; Preaching is the essence; Utility is the principle" – Srila Prabhupada.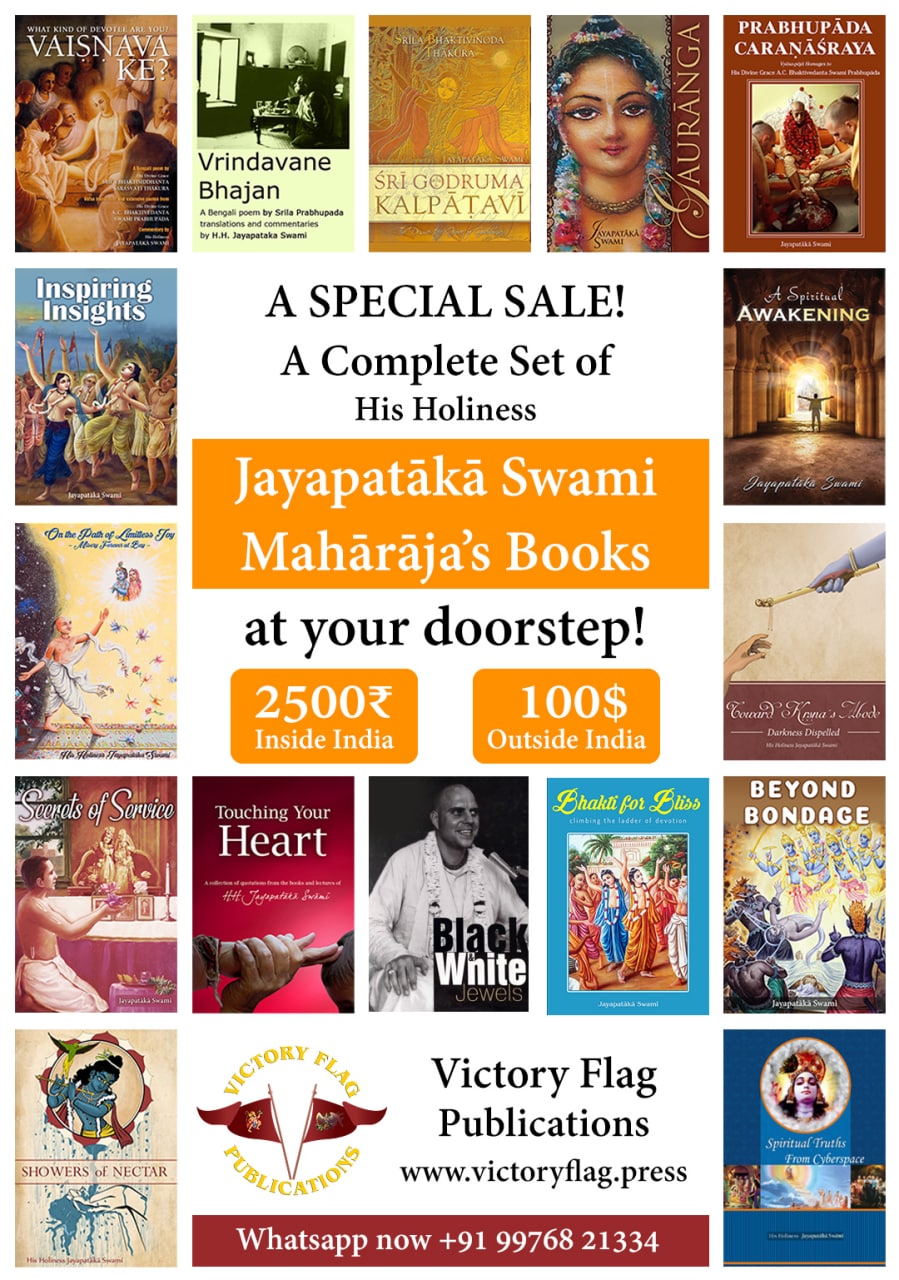 Buy Books Written By Jayapataka Swami
Know More
Due to the intensity of his traveling and varied services all over the world, Jayapataka Maharaja hardly gets time for writing. Still, he has given translation and commentary to Bhakti Siddhanta Sarasvati Thakura's Bengali poem 'Vaishna ke?'